---
We would strongly recommend Starfish Underwater Photography as a company to get your treasured photographs from. We have been so impressed with the service we have received. We booked a session for our daughter swimming underwater (although other variations are available) As soon as we got into the pool it was clear that this is a very professional company who takes pride in their work, wanting to capture the best images whilst not putting pressure on the child or indeed yourself. They make your session a fun and enjoyable experience for everyone. We received our images via email within a week to look at and order and our order came within 3 days, which was quite impressive considering I had ask for my daughters nappy to be photo shopped out of several images as it was poking out from under her costume (my fault as I should have tucked it in). We can't praise this company enough, their communication is great and the prices are very reasonable! we will definitely use these guys again!
Cheryl Raynes
---
We used Starfish after having our first born done 2 years ago at his swimming group and we loved the results. This time we went to a different venue but never the less it was such a positive experience for both me and my 9 month old daughter. We were talked through everything and my daughter led the whole thing. The photographer was very good at reading her, giving her breaks between submersions and making it a very positive experience for her and me. This lead to some wonderful pictures again and after such a hard few years has created a keep sake we will treasure.

Stacey Wilmott
---
---
We had a photoshoot booked with Starfish Photography after seeing the pictures online. This was something I knew I wanted before we even started lessons. I can definitely say it didn't disappoint.
We arrived at our allotted time and were guided by a member of staff through the process which was done with the babies in mind at all times.
The babies were in groups of 5 which made it easy to get round everyone before they started to get cranky. The pool had toys and a warm up of rhymes familiar to our lessons and this relaxed my son.
The photography itself was incredible and the staff were not only knowledgeable but also sensitive to the babies needs and also what picture outcome we wanted. There is even options to dress up which is fantastic!
Overall if you are looking for a unique one of a kind photography experience with amazing results I recommend Starfish photography hands down.

Stacey and James Wilmott
---
---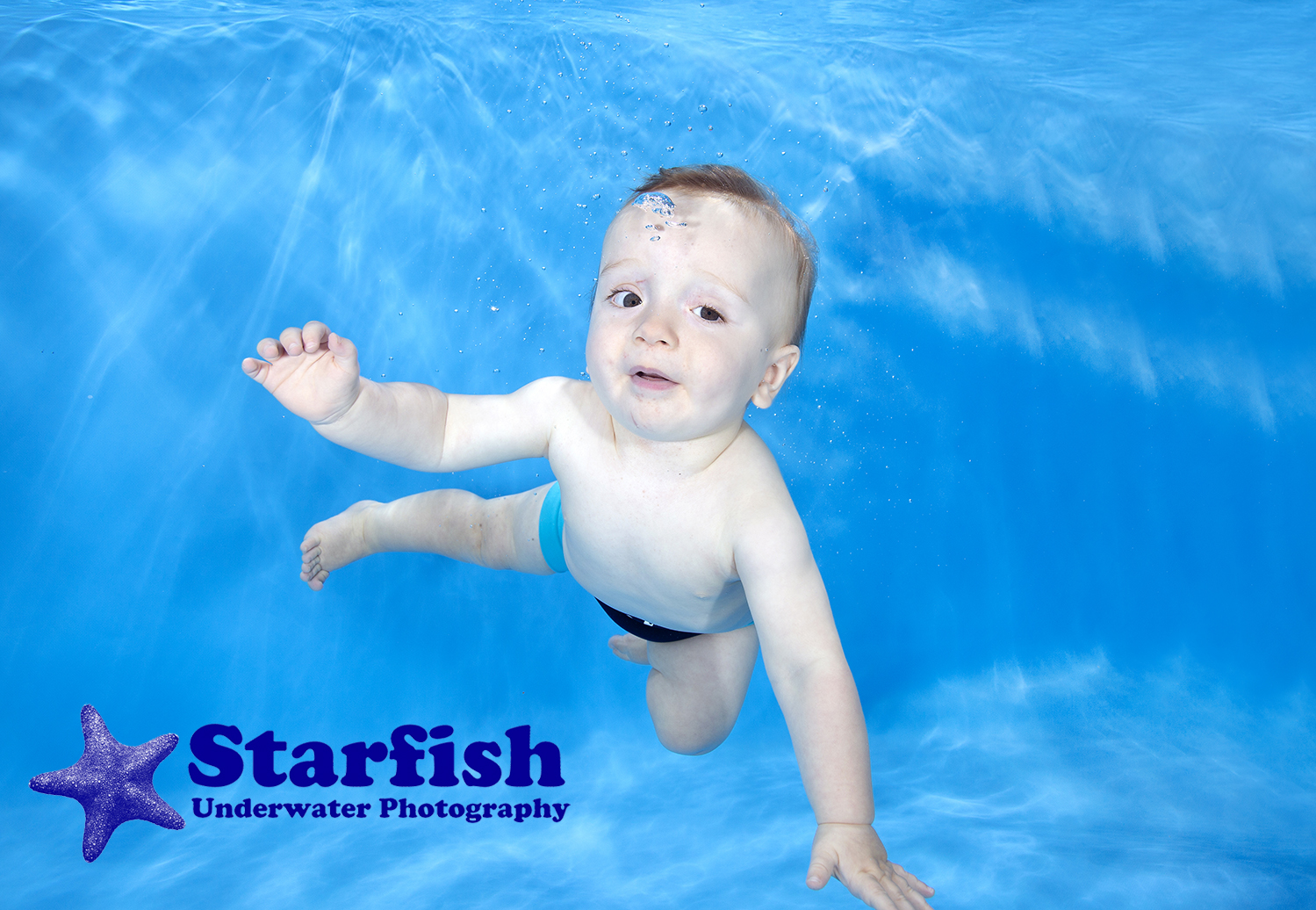 I would highly recommend Starfish Underwater Photography to anyone. The day of the photo shoot was very well organised and the photos Starfish produced are excellent. Making memories underwater.

Shirley &Carrick
---
"I had 2 children of different ages and they enjoyed the photoshoot. The team were friendly, calm and very patient. They took all the frames we request above and under water. The final product was absolutely lovely. Will be coming back for another shoot with Starfish in the future. I highly recommend and thank you so much. Am crushing on the extra-large fridge magnet too…."
Eunice Munyi
---
"My little boy loved his under water photo shoot, he had done at his swim school, Little Bubbles by Starfish Underwater Photography.
He keeps asking when it's his swim lesson, if he's having more photos underwater.
Thank you so much, his photos are amazing and something we would not normally have done.
The price was really good. We paid for our photos and had digital copies by the next morning. We couldn't praise you enough for the whole experience. "

Mel and Harry Fryer

---
We received our photos today and as expected they are brilliant! Thank you. We first had underwater photos with Starfish over 3 years ago when my eldest daughter was 7 months old, when we had our second daughter we knew exactly where to have her photos done. As expected the photos were fantastic quality, and excellent value for money. Lucy made the shoot fun
for us all and we got the chance to try so many combinations of shoots, a family photo, my 2 daughters together, photos in costumes and with props. We don't live locally to any of the shoots but it was well worth the 4hr round trip and I would recommend to anyone, Starfish are amazing!!

Thanks again for a great shoot and brilliant photos.

Teresa, Neil, Jemima and Corinne
---
Just wanted to thank you for the beautiful photos.

We really enjoyed the entire experience, the pool was lovely, the toys in the pool very entertaining for our 11 month and 3 year old. We really appreciated the warm up and above water photos as it really gave our children the chance to get to know the handler and gain confidence for the underwater photos!

Costumes were a great touch, Elizabeth was desperate to be a mermaid and you took an amazing picture of her as one, which I'm sure she will treasure as she grows! We've shown it to friends and family who were amazed!

I cant praise the experience enough and we're delighted with our pictures.

Thank you so much

Sam and Daniel Reeve
---
My girls had such fun at the photo shoot and I am delighted with my photos. They are really amazing! A fantastic service from start to finish, I would definitely recommend starfish underwater photography.

Becky Joel – Drennan
---
I am super happy with our photos from the underwater shoot. This was our second time and it didn't disappoint. My 3 kids love the water and Lucy captured this perfectly. It was a calm and fun setting. Had lots of props to choose from. Lucy is very patient and goes with the flow of the kids. Highly recommend the experience. Can't wait till the next opportunity. Thanks Lucy!
Maria, Luna, Luca and little Luis
---
Thank you so much for the quick and efficient service, we are very impressed and happy with the whole process, as well as the photos.
James Rugman and Thomas.
---
Highly recommended! Not only was the pool shoot great fun but we absolutely love our photos and the prints are of exceptional quality!
Lucy was a pleasure to deal with. Olena, Duncan and Maksym
---
We have received our photos from our underwater photo shoot and are so pleased with them! just want to say a huge thank you to the 2 ladies who did the shoot they were both really good with the kids and we love all the photos.

Kind regards
Kerri Hutton with Jack and Isaac
---
We would strongly recommend Starfish Underwater Photography as a company to get your treasured photographs from. We have been so impressed with the service we have received. We booked a session for our daughter swimming underwater (although other variations are available) As soon as we got into the pool it was clear that this is a very professional company who takes pride in their work, wanting to capture the best images whilst not putting pressure on the child or indeed yourself. They make your session a fun and enjoyable experience for everyone. We received our images via email within a week to look at and order and our order came within 3 days. We can't praise this company enough, their communication is great and the prices are very reasonable! we will definitely use these guys again!

Cheryl Raynes and Eve
---
My wife, Kelly and I just got the photos from our photo shoot at Cookridge Hall in Leeds and they're absolutely wonderful! I just wanted to say thank you for making the shoot so fun and relaxing for him. The photos themselves are of a very high quality and are priced extremely low compared to other companies.
Thank you so much!!

Dan Atkinson and Alexander
---
We wanted to make sure that Erin was not only as safe as possible in the water but also that she felt confident and happy. Her lessons are all about having fun and learning through play – we've seen her come so far in only a short time and now she can't wait to get in the water. She has no fear at all about swimming underwater. We'd seen some of Lucy's Starfish shots online and thought they were really gorgeous but I never expected that ours would turn out as beautifully as they have. You can see how much Erin enjoys swimming in every shot. We are so incredibly thrilled with her photos (I cried when I saw them). They are so much better (and better value) than the ones done by her swim school!
Francesca Hutton and Erin
---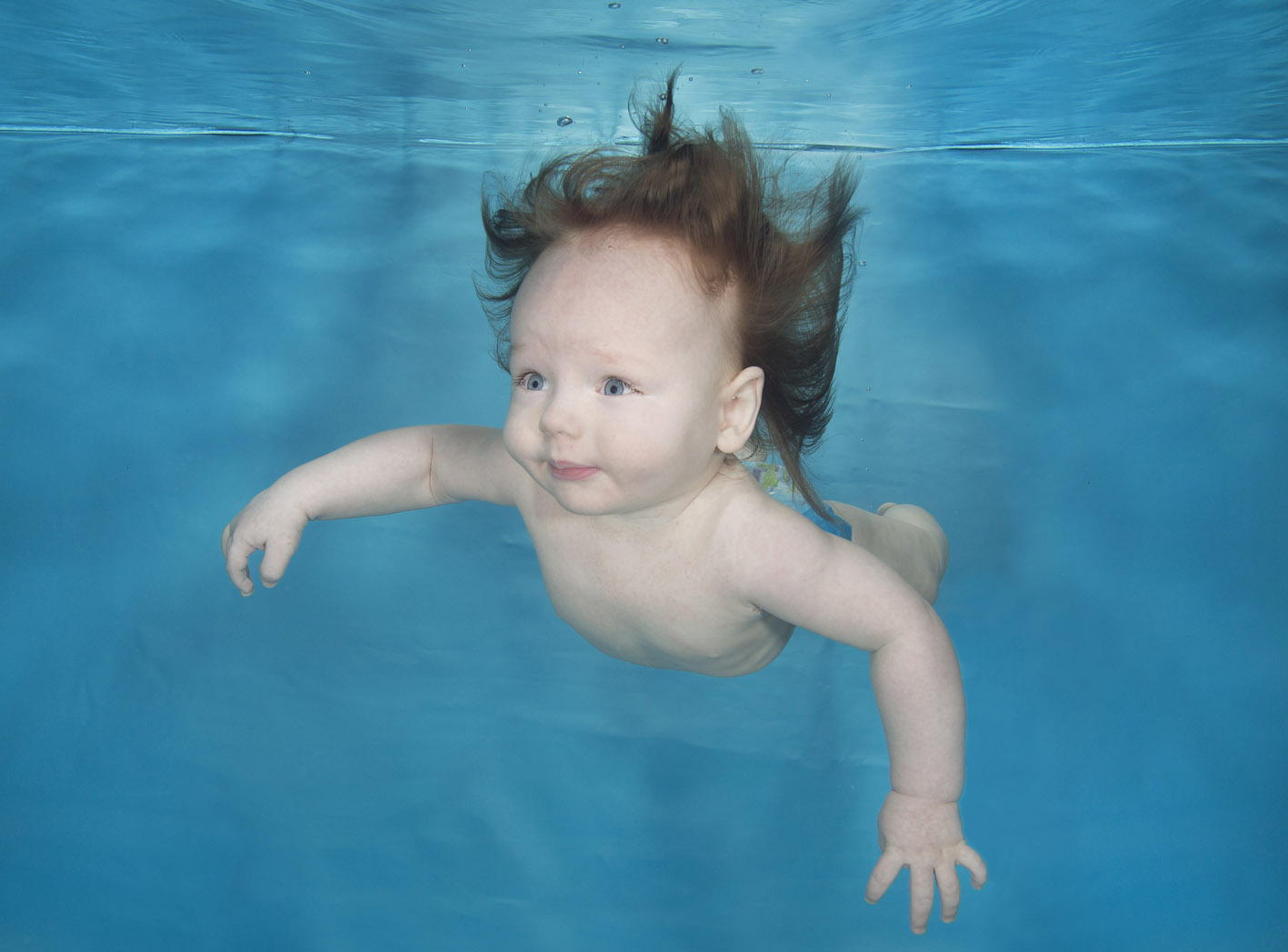 Thank You so much Lucy for the beautiful Photos! We love them so much we've just bought them all! Jacob really enjoyed the shoot too and it comes across in the photos. I'm chuffed to bits and we got all those beautiful photo's so much cheaper than if we'd stuck with the big name in baby swimming 😉
---
After receiving a beautiful photo of my son 3 years ago I couldn't wait to get my daughters done & I wasn't disappointed! I love Lucy's work & can't wait for my lovely print to arrive & take it's place next to my sons!
Sarah Smith and Cora
---
My daughter, aged 10 months and nephew aged 4 years, had a wonderful photo shoot with Lucy. She was extremely professional and the session went smoothly with a number of babies in the pool for the shoot. We had proofs sent quickly afterwards and the number of shots to choose from was great. Everyone comments on my daughter's picture when they see it and love it!
---
Thank you so so much for the brilliant underwater photos you took of
Jemima. We had an excellent time at the shoot and you were so helpful and
made us all relax. The shoot and the images were such good value for money
and almost half the price of the swimming company we normal swim with.
Teresa and Jemima
---
"I recently took my 7 month old son Ben to have his underwater photos taken by Starfish underwater photography. I found Lucy to be very helpful and professional during our initial email exchanges, the shoot itself and when purchasing my photos. I'm very happy with the quality of Ben's photos and now have a wonderful set of photos to remember this precious time. I'm so delighted with our photos that I have recommended Starfish Underwater Photography to all my friends with babies. Thanks v much!"
Jennifer Bautista and Ben
---
We wanted a baby portrait with a difference so decided to have an underwater photo shoot. Starfish photography were amazing. We found the prices really reasonable and the day of the photo shoot was really fun. Lucy had lots of toys to keep our daughter happy and fab costumes to dress up in.
We are so happy with the end results and would thoroughly recommend Lucy and starfish photography for amazing and unique photos.
Mariel Briney and Annabelle
---
I would like to say thank you very much for excellent photos . We had so much fun on the day and when my son saw his pictures he was so amazed and can't wait to show everyone . Thank you so much for some beautiful memories
Elvan Arinshan and Huseyin
---
I spent some time looking for an underwater photographer and so glad I found Starfish!! Lucy is very warming and excellent at what she does. Value for money and a very good layout for the shoot. Would definitely use Starfish again!
Louise King and Rhys
---
I loved my experience with Starfish. I wanted 'different' maternity photos to the norm and this session really ticked all the boxes. I have unique prints and the experience itself was so enjoyable I would love to do it again. Lucy is so friendly and made the experience unforgettable. Would highly recommend, pregnant or not!
Natalie Parker
---
Thank you for a great day at Colfe's. We had lots of fun doing the photo shoot and the pictures were great. It was very relaxed but professional, with great props and equipment. I love the photos.
Katherine Ainley and Josephine
---
I had been taking my 8 month old swimming for a while and decided I would like an underwater photograph as a keepsake. I researched several companies online and spent time calling around a lot of them. Most of them where very expensive and required you to pay for a 10 week course before you even had a photograph taken. As my daughter was already used to being underwater, I wanted to avoid this. That is when I came across Lucy at Starfish Underwater Photography. Lucy was easy to get hold of and contacted me straight away. She answered my questions over the phone and made me feel confident about the upcoming shoot. On the day of the shoot, everything was extremely well organised. Lucy was very relaxed and friendly with my daughter and made us feel comfortable. The whole thing was very enjoyable. My shots were sent to me in less than a week and I chose the ones I wanted to buy and they were emailed to me straight away. Such a quick and reliable service. The shots were absolutely stunning. I found it very difficult to choose my favorites as they were all so lovely. I would highly recommend Starfish Underwater Photography as Lucy has created such a special keepsake for me for life.
Ellen Patel and Eva
---
I first heard of starfish through a friends recommendation and when I saw a shoot taking place near me, I knew I definitely wanted to go. Starfish was also a much more affordable underwater photoshoot than some of the well known companies which made the difference between us going or not! The shoot itself was really friendly and easy going. We got plenty of opportunities to get a great photo and try different outfits if we wanted. I was so pleased with the outcome and would definitely recommend the picture packages as they are great value! I would highly recommend Lucy at Starfish as my experience was brilliant and the pictures look fantastic.
Natalie Banks and Charlie
We were really happy with Starfish Photos as we thought the service we got was really good value for money. We were put off getting other professional photos of Jacob done as they are so expensive and you only get print outs in frames etc which aren't actually that useful. Lucy was really good at getting back and answering questions and we never felt we would be pressured into buying other products or spending more money than we had anticipated. So thanks for not being over commercial and for giving people what they want! 🙂
Megan Malleson and Jacob
---
My underwater photo shoot with Lucy from Starfish Underwater Photography was one of the most fun and rewarding things I have done. She was so easy going and supportive, and I felt completely safe and at home underwater. I feel Lucy has a great deal of integrity and is the consummate professional with the highest standards. The photos were fantastic and I would highly recommend a session with her.
Mairead Armstrong
---
As a commercial model, I'm always interested in adding new looks. I'd heard about underwater shoots but when I came across Starfish, I knew it would be a great opportunity that few models have in their portfolio. The team/Lucy were incredibly professional and great to work with especially as posing underwater was such a different experience. I loved both the commercial and artistic shots that came out of it and would highly recommend it to all types of models as its a great addition to your work. I'm looking forward to doing it again in the future.
Jeannie McGinnis
---
We attend a baby swimming group who provide their own photo shoot but we couldn't afford their prices. Lucy was fantastic, the photos are just as good if not better, she was really relaxed in the pool and I can now print my digital image as many times as I like, on acrylic prints, mugs, photos for grand parents, etc, but it just wouldn't have been possible if we had to pay the £200+ that it would have cost. Thank you so much, the photo is amazing!!'
Jess Aldridge and Evie
---
I just wanted to leave a review as we had such a great experience.

We absolutely love the photos! They are amazing. We have used other companies but these are by far the best photos. It is really lovely to have some taken both above and below the water. The team worked to correct and position our baby so that we got the best shots and their efforts really show in the results. Everyone was so friendly and helpful.

Thanks,

   Alison, Sarah and baby Dylan
---
Just want to say thank you so much for my baby's underwater shoot, Starfish were fabulous at introducing him to the camera and putting him under water
The outfits you had were brilliant, I loved that we got a Santa outfit for Xmas. We were very pleased with the quality of the pictures and the shop availability you had for us to purchase out prints
We were pleased we were able to go to our swim school in chebsy at Stafford swimming academy as he was already familiar with the pool and the staff there to help us get the photos we wanted
Thanks
Jenna